For Agents
Workers' Comp + AI
= Competitive Wedge
CompScience offers producers a new way to win business with exclusive access to Risk Assessments and the Intelligent Safety Platform.
These tools offer unique insights to clients that can lower injury rates and premiums.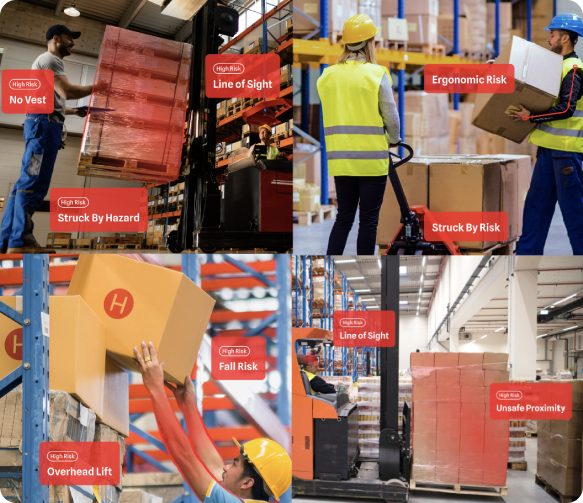 Why Agents Get Appointed
Win business with our Risk Assessments and Reports
Learn how to reduce losses, rates and the total cost of risk
Provide more value to existing and new clients with our programs
CompScience is a game changer for workers' comp, proven by actuarial analysis.

CompScience gives us the resources to help our customers reduce workplace injuries and lower their WC mod over time. They provide me the resources to differentiate myself from other insurance brokers.
Roland Guillen, Director Captive Growth Strategy
Bender Insurance Solutions

An amazing tool for real loss prevention…CompScience can make a significant impact. I've personally never seen anything close. Having a deep dive look into the operation and offering solutions to improve safety is significant.
Louis Hefter, Moving & Storage Insurance Specialist, Senior Vice President
Alliant Insurance
CompScience Appetite
Our workers' comp insurance product includes not only the most advanced safety technology that allows producers to offer more competitive rates, it is backed by A-rated paper. We have a broad appetite for mid-market industrial risks with premiums in the range of $50k-$1m.
Manufacturing
Glass/Chemical work
Retail/Wholesale
Distributors
Logistics/Warehousing
Auto Dealers
Prefab Construction & Materials
Wholesale
Construction contractors
Cannabis
Plastic/Metal/Wood work
Waste & Recycling
Food Processing
Wholesale
Grocery Stores
Electronics Stores
Schools
And many more…
The CompScience Insurance Offering
Features for Producers
Workers Compensation Clients
Captive & Self-Insurance Clients
Intelligent Safety Platform


Automated Risk, Claims and Root Cause Analysis, Safety Center App, Access To Client Metrics, Heatmaps, Task Analysis, Action Plans, On-Call Loss Control & Ergonomics Consultants

Risk Consultant & Producer Tools


Branded Risk Reports, Branded Risk Assessments, Remote Inspection Tool

A-rated Paper
Comprehensive Modern Claims Services


24/7 Claims Reporting, Telehealth Nurse Triage, Real-Time Claims Notifications, Dedicated Claims Examiner, Low Caseload Per Examiner, Return-To-Work Programs
As Seen In









Provide more value and win new business as a CompScience Producer.